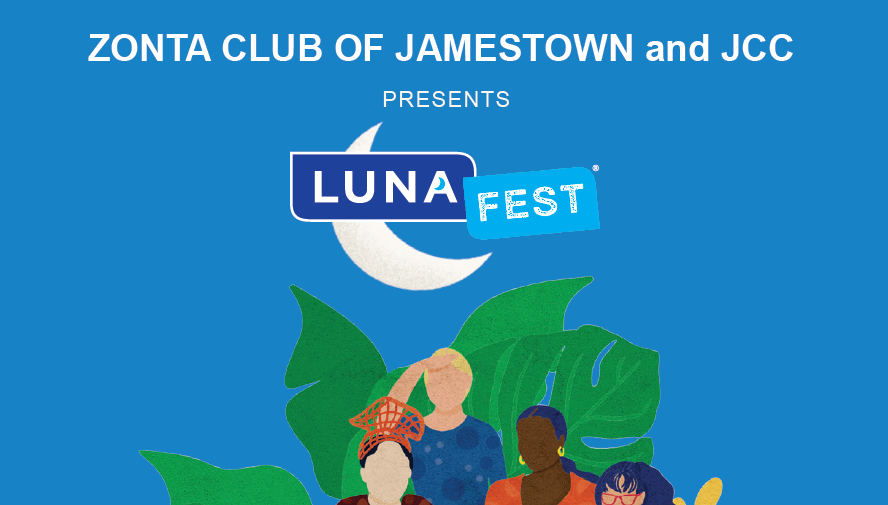 Thursday, April 20th, 2023 at 6pm
 JCC Robert Lee Scharmann Theater
JCC Campus in Jamestown, NY
Tickets $20
*Cash or checks only*
JCC Students free with valid student ID
---
SHORT FILMS FOR, BY AND ABOUT WOMEN
The 2023 season of LUNAFEST® features seven short films with a total running time of 90 minutes.
We're proud to amplify the inspiring short films by this year's selection of women and gender nonconforming directors. Our featured filmmakers are from all walks of life and range from poets to conservationists, activists, and educators. These stories remind us that when we come together, we all move forward.
We invite you to #PlayAPart.
Join us at 6:00pm for complimentary wine and refreshments and music.
This year's lineup of 7 short films will begin at 7pm with no scheduled intermission.
*Purchase tickets at the door or from any Zontian*
---