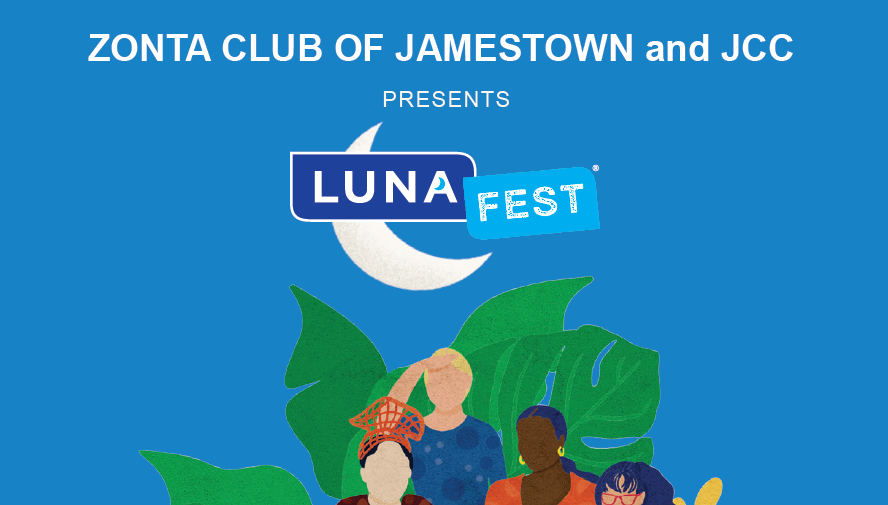 Thursday, April 21st at 6pm
 JCC Robert Lee Scharmann Theater
JCC Campus in Jamestown, NY
Tickets $20
*Cash or checks only*
JCC Students free with valid student ID
---
SHORT FILMS FOR, BY AND ABOUT WOMEN
The 2022 Season features eight short films with a total running time of 80 minutes. Curators of the collection say this year's films will "challenge our perceptions about the world and our place in it, spark conversations, strengthen connections, and inspire us to be better versions of ourselves. Films feature bold individuals, powerful images, and impactful language. Some may contain content that is not suitable for children." 
Among the subjects explored this season are: coping with isolation during the COVID-19 pandemic; how an immigrant dog walker finds connection in the hearts of the wealthy pets she cares for; how a 13-year-old girl designs and builds a mobile app to help kids stay connected to their incarcerated parents; what a first-generation Mexican-American high school student and her mom learn about people when cleaning their homes; a Bronx woman's accidental social experiment that connects her with fellow New Yorkers who might otherwise forever remain strangers; a father and daughter who salvage their lives following a fire that destroys their home; an artist who submits her illustrations to The New Yorker after being frustrated with the lack of character diversity in cartoons, becoming the first Black woman cartoonist in the magazine's near-century run; and an animated self-portrait of a nonbinary trans teen caught between the expectations of his Guatemalan immigrant family and his dreams of living happily ever after with his long-distance boyfriend. 
Join us at 6:00pm for complimentary wine and refreshments, music by Bill Eckstrom, and a stroll through the Weeks Art Gallery.
This year's lineup of 8 short films will begin at 6:45pm with no scheduled intermission.
---